We Enable Our Customers to Tackle Their Engineering Challenges Successfully With Precise, Reliable Products Built on Years of Expertise
We are a world leader in motion and fluid control technologies. Wherever precision, speed and engineering reliability are essential, we deliver exceptional solutions which improve the productivity and efficiency of our customers' equipment.
Our market leading brands include IMI Norgren, IMI Buschjost, IMI FAS, IMI Herion and IMI Maxseal and covers everything from pneumatic actuators and air preparation equipment, through to process valves and high-pressure products.

The IMI Norgren brand is broad in range and specialist in nature, covering everything from pneumatic actuators and air preparation, through to proportional valves and high pressure regulators.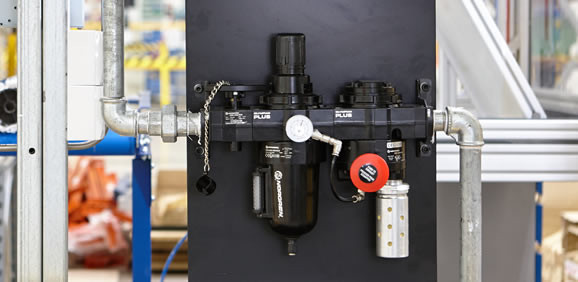 With over 80 years of industry experience, the IMI Norgren brand includes a wide range of high quality pneumatic and fluid control products including: actuators, air preparation equipment, pressure switches, valves, fittings, tubing and accessories.

Our IMI Buschjost brand encompasses a market leading range of process and multimedia valve technology and system solutions for liquid and gaseous media. With comprehensive knowledge of relevant industry standards and certifications, IMI Buschjost valves can be found in applications including mechanical and plant engineering, the automotive industry and in the field of power generation and environmental protection.
Our IMI Buschjost brand offers a comprehensive range of valves ideally suited to the process industry including solenoid valves, angle-seat pilot valves, motorised valves and systems for dust filters.
Our IMI FAS range offers a comprehensive portfolio of miniature fluid control solutions which provide successful, consistent performance at the heart of demanding applications.
IMI FAS is focused on miniature solenoid valve technology including proportional technology and media separated isolation valves.

For over 50 years, the IMI Herion brand has specialised in solenoid valves and associated equipment for both pneumatic and hydraulic applications.
Our IMI Herion brand offers comprehensive ranges of solenoid valves, NAMUR valves, pressure switches and press safety valves, along with a range of specialised hydraulic valves and solutions that are ideally suited to aggressive and harsh environments and come with a range of global approvals including ATEX and SIL.

Proven in the field for over 50 years, the IMI Maxseal brand offers extremely high quality stainless steel solenoid valves designed and manufactured with reliability and integrity in mind.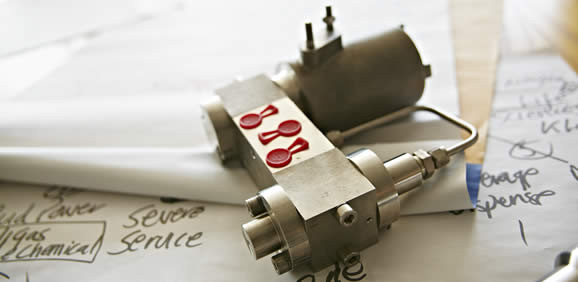 IMI Maxseal valves perform exceptionally well in harsh environments all over the globe and are often associated with offshore oil and gas applications, but are also used onshore, particularly in coastal environments where a fully stainless steel construction is advantageous.
IMI Precision Engineering's Badges
0 / 2 Badges Achieved

Members who have attended workshops on inclusion in the workplace and improving workplace mental health gain the inclusivity badge. To learn more about becoming a member of the Made in Group inclusivity campaign visit www.madeequal.com
Members who have the passport badge have enhanced membership that includes the option to attend all national events. To enquire about becoming a passport member email [email protected]